Easy 7 Day Mediterranean Diet Meal Plan
Need help getting started on a Mediterranean diet? This easy 7 day Mediterranean Diet meal plan with a grocery list will get you going in the right direction!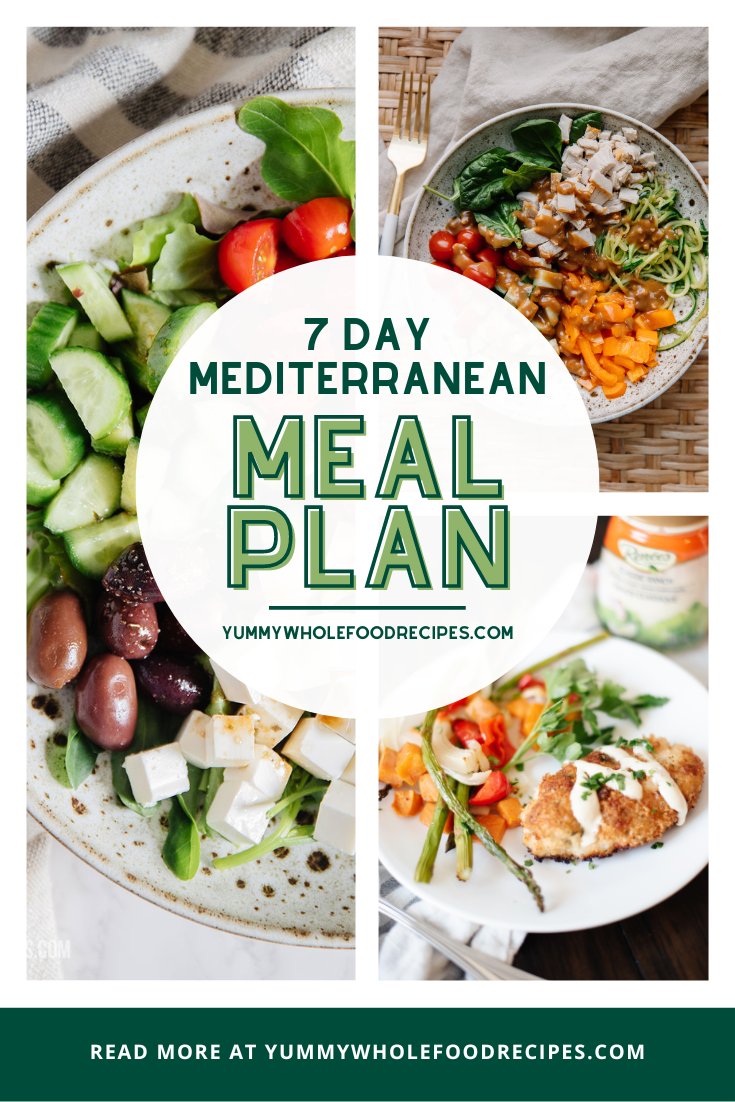 The Mediterranean diet, hailed as one of the healthiest ways of eating, is your ticket to a delicious and wholesome lifestyle. In this blog post, I'll explore the essential components of the Mediterranean diet, its numerous benefits, and provide you with a 7-day meal plan featuring easy, mouthwatering recipes. Let's dive in!
The Mediterranean Diet: Key Components and Benefits
The Mediterranean diet emphasizes the following essential components:
Fresh fruits and vegetables
Whole grains
Healthy fats, such as olive oil
Lean proteins, including fish, poultry, and legumes
Moderate consumption of dairy products
Limited intake of red meat and processed foods
It's very similar to a general whole food way of eating, or the Gina Livy program which I've had much success with. Eating this way has been relatively easy for me to maintain long term, and it makes me feel great.
This nutrient-rich and balanced approach to eating offers numerous health benefits (source: Harvard), such as:
reducing the risk of cardiovascular diseases and overall mortality
helping to age healthfully
reducing the risk of type 2 diabetes & stroke
No wonder it's a popular choice for many seeking a healthier, happier lifestyle!
Your 7-Day Mediterranean Meal Plan
To help you get started, I've crafted an easy-to-follow meal plan with delicious breakfast, lunch, and dinner options for each day.
I've made this beginner's Mediterranean Diet meal plan as simple as possible with some easy prep work at the beginning of the week for minimal prep throughout the week.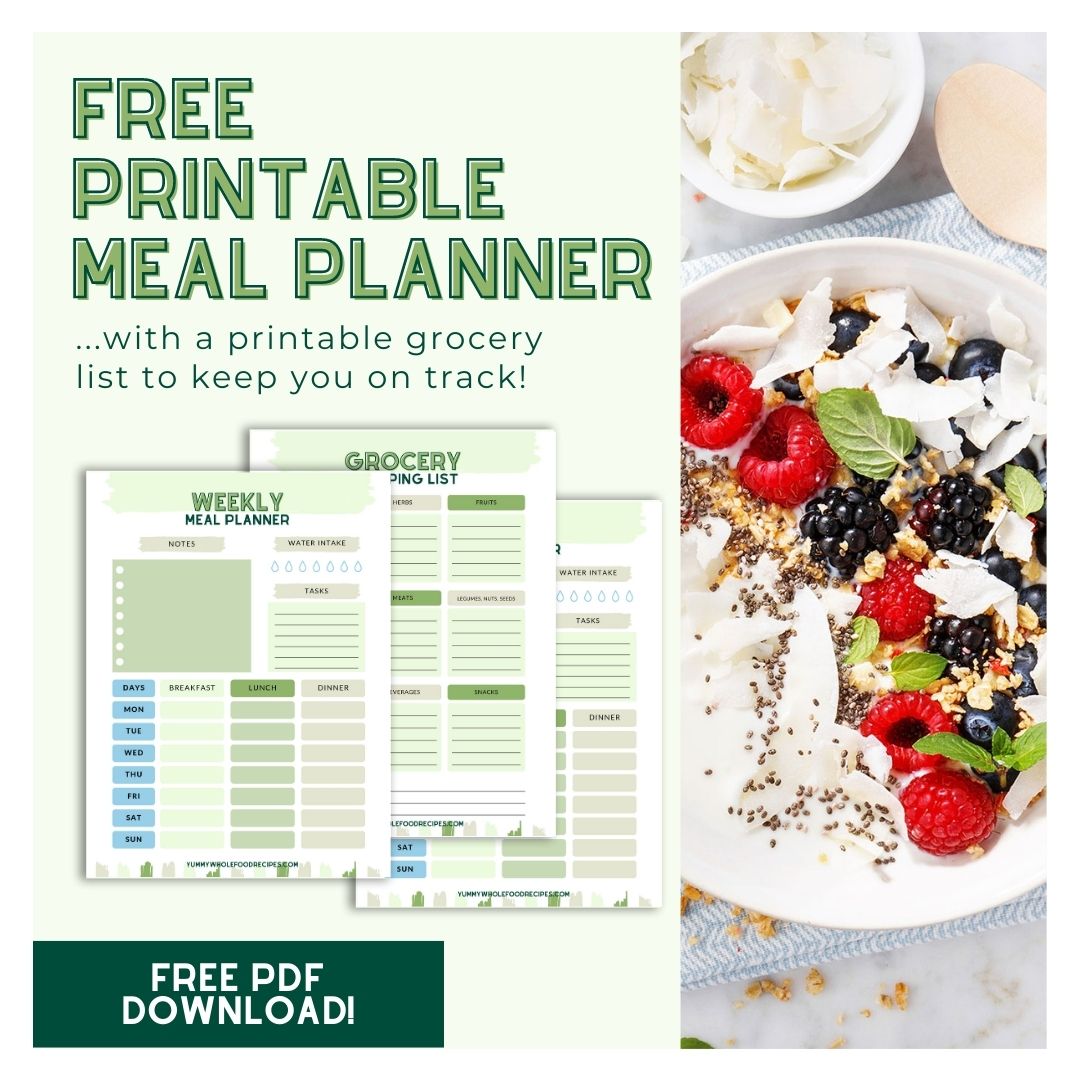 Want a free printable meal planner and grocery shopping list to help keep you organized?
You can download it by becoming a Yummy Whole Food Recipes Insider. Click here to get your free printable planner!
Vegetables & Herbs
handful of green onion
7 sweet bell peppers
1 bag spinach
1 bag spring greens
1 package cherry tomatoes
1 package baby cucumbers
1 jar Kalamata olives
1 medium zucchini
1 bunch parsley
1 bunch fresh mint
4 sweet red onions
1 bulb garlic
740ml can crushed tomatoes
15 stalks asparagus
1 sweet potato
1 avocado
1 lemon
Fruits
2 cups berries
fruit and veggies of choice for snacks
Grains
1 package Kodiak Buttermilk Power Cakes Mix
1 package quinoa
1 package brown rice
Meat, Legumes, Nuts & Seeds
1 package cooked turkey or chicken breast, prepared
natural nut butter
1 can chickpeas
1/2 cup pistachios
2 500 g packs of ground turkey
1 can black beans
4 chicken breasts, boneless & skinless
1 lb salmon fillets
1 whole chicken
1 1/2 lbs white fish fillets
Dairy & Eggs
1 398 ml tub 5% Greek yogurt, unsweetened
1 dozen eggs
cottage cheese
pepper jack cheese
cheddar cheese
milk of choice
1 tub cubed feta cheese
grated parmesan cheese
butter
Other
extra virgin olive oil
hemp hearts
sea salt
ground black pepper
Everything Bagel seasoning
lemon juice
balsamic vinegar
dried oregano
granulated garlic
teriyaki sauce (look for all natural ingredients)
chili powder
Panko bread crumbs
Ranch dressing (look for all natural ingredients)
taco seasoning
Notes
Portion sizes: This meal plan is for a single person for breakfast & lunch Monday-Friday, and then for a family of 4-5 for weekend breakfasts & dinners. Adjust your shopping list accordingly if you plan on making more portions.
Snacks: Buy as many fruits, vegetables, nuts, cheese and hummus that you feel you'll need for snacks (see my snack ideas at the bottom of this post)

I usually have one morning snack between breakfast and lunch, and one afternoon snack between lunch and dinner but you know your body best!

Drinks: Water is the best drink to consume while embarking on a whole food way of living! I usually drink about 3L a day, but drink what feels right for you. I have other drink ideas at the bottom of this post.
Easy dinners: If you get a little tired from making every meal from scratch like I do by the end of the week, I've added a couple of minimal / no prep dinners on Friday, Saturday and Sunday!
Eating out: This meal plan accounts for one meal at a restaurant of choice.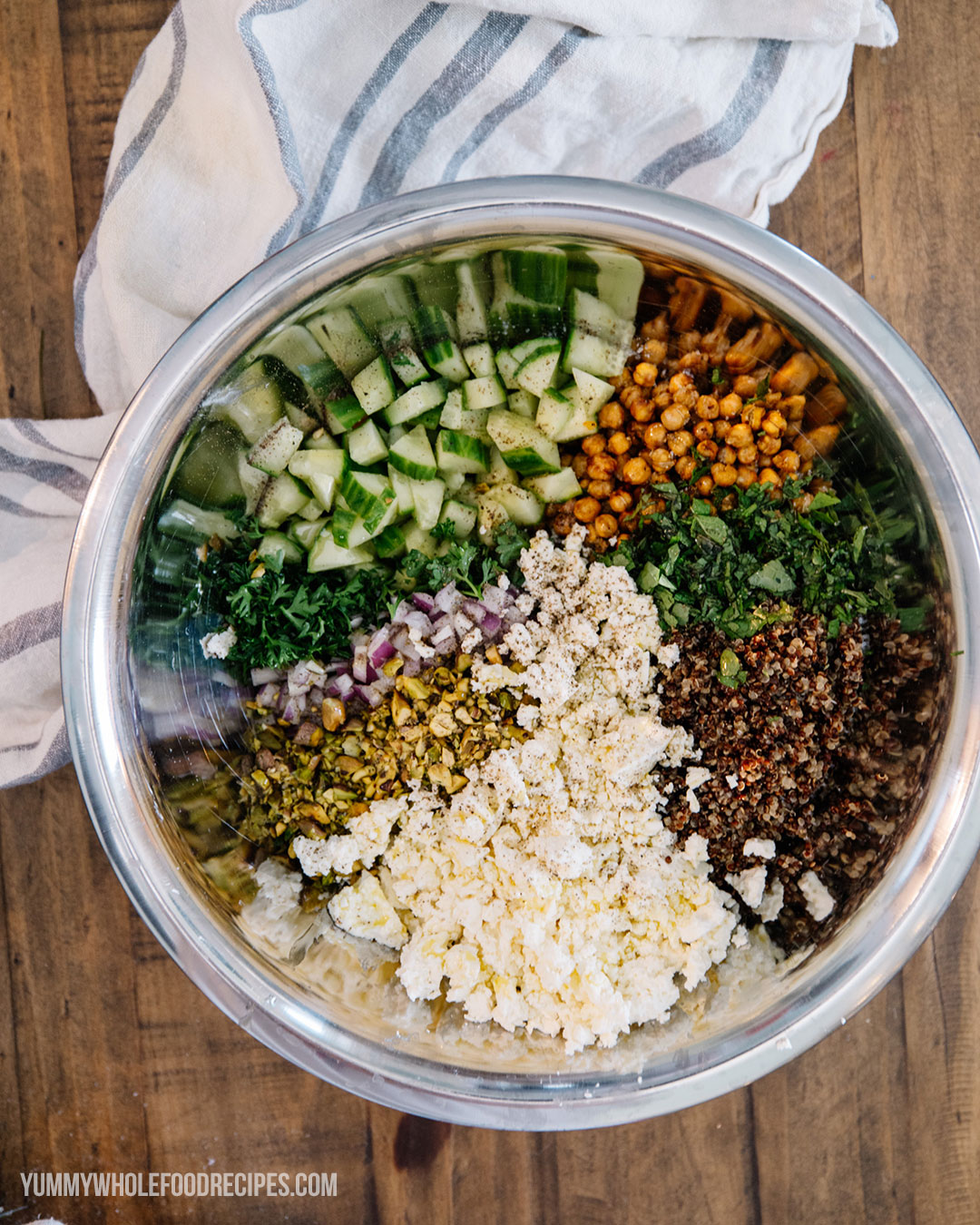 To prep at the beginning of the week:
make the Delicious Quinoa Salad for snacks and meals throughout the week – it stores nicely in the fridge and tastes better with time
make roasted chickpeas and store in an air-tight container in the fridge
make egg bites and store in an air-tight container in the fridge (or store in the freezer to make them last even longer)
wash, chop, and store veggies for snacks
Monday
Breakfast
Lunch
Dinner
Delicious Turkey & Veggie Chili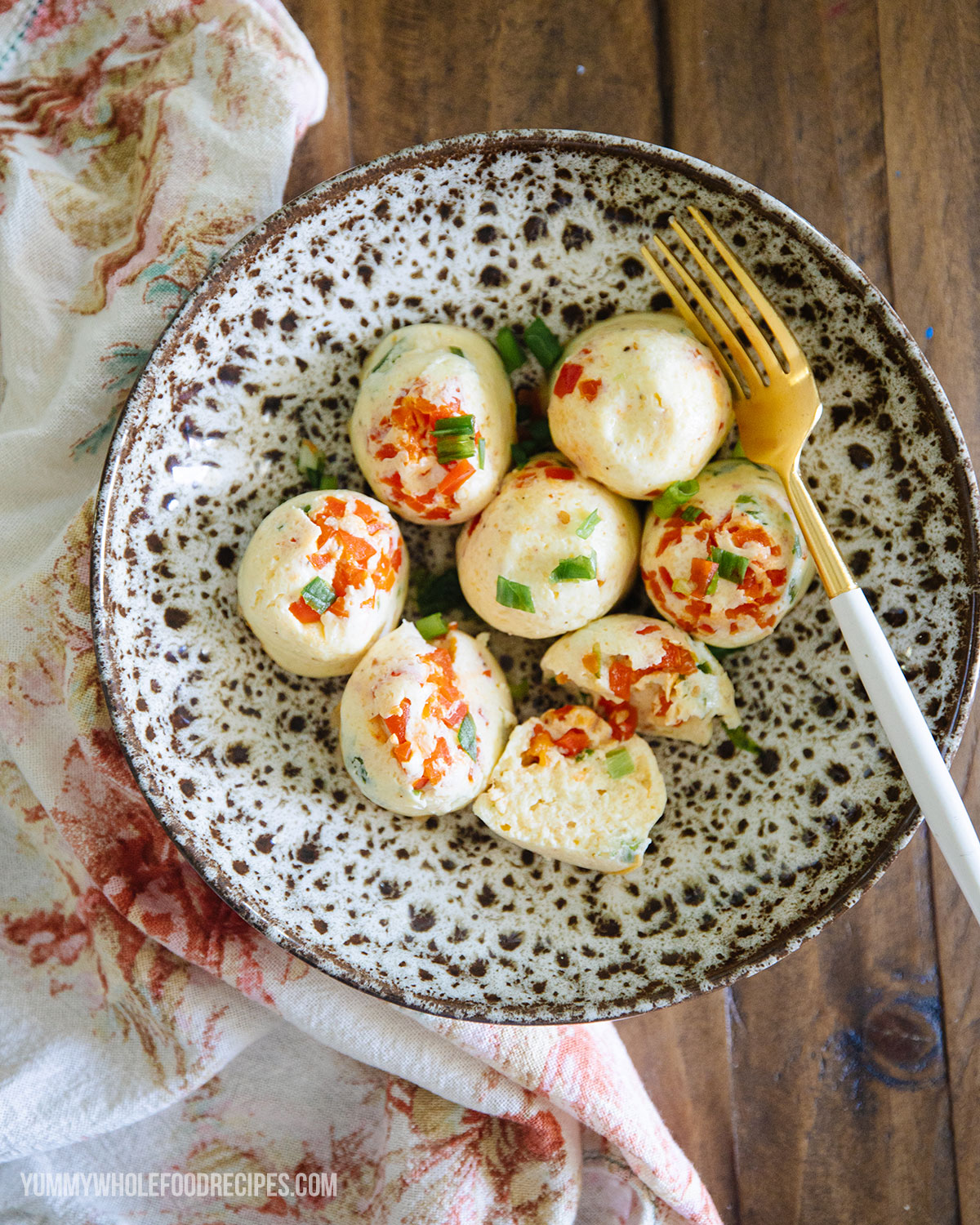 Tuesday
Breakfast
Lunch
Dinner
Parmesan & Panko Chicken with Roasted Vegetables
Wednesday
Breakfast
Lunch
Delicious Quinoa Salad (use cubed feta cheese instead of crumbled)
Dinner
Salmon Sheet Pan Dinner with roasted onion, bell pepper & asparagus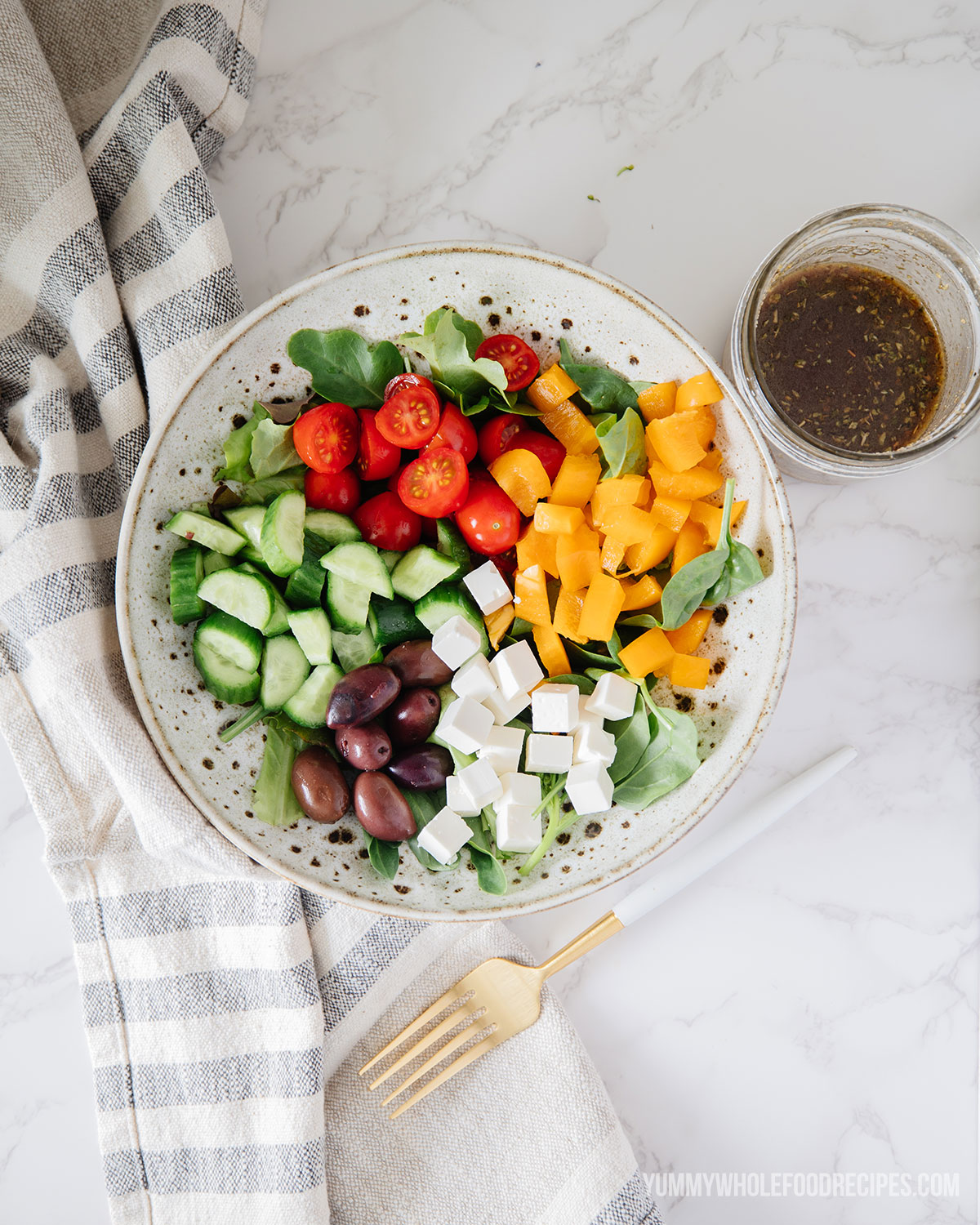 Thursday
Breakfast
Lunch
Dinner
Yummy & Easy Taco Bowl (sub ground beef for ground turkey and white rice for brown rice)
Friday
Breakfast
Lunch
Dinner
Leftovers Night!
Let your family choose & warm up their favourite leftovers from all the previous dinners from the week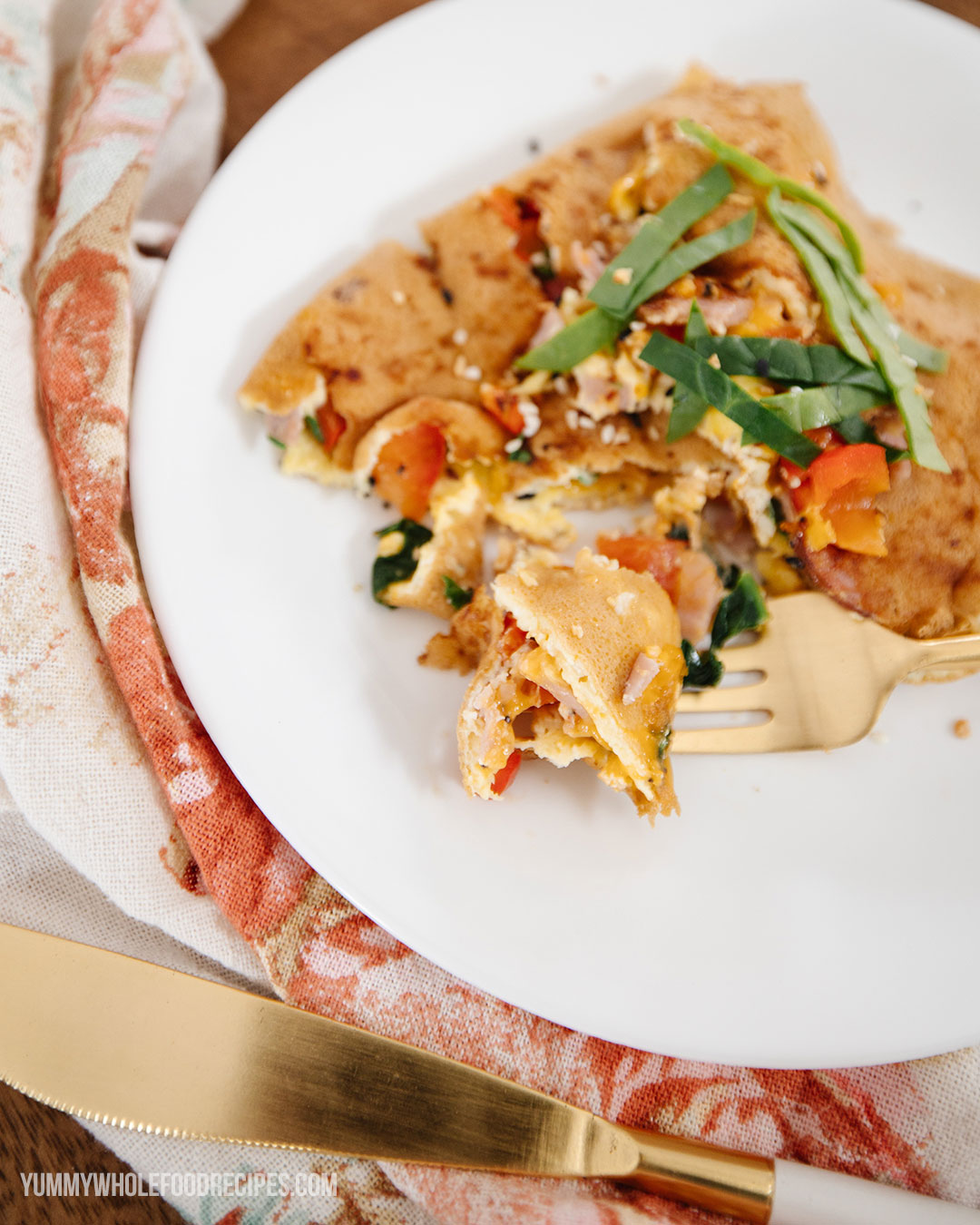 Saturday
Breakfast
Everything Bagel Omelette (sub the ham for cooked turkey or chicken breast)
Lunch
Delicious Quinoa Salad (use cubed feta cheese instead of crumbled)
Dinner
Roasted Chicken with sides of cooked quinoa and a green salad (spring greens, cucumber, tomatoes)
Sunday
Breakfast
Kodiak Protein Waffles with Greek yogurt and berries
Lunch
Eating out (choose a restaurant that has a whole food meal option)
Dinner
Lemon Garlic Butter Baked Fish with a green salad (spring greens, cucumber, tomatoes)
Drink ideas
Snack ideas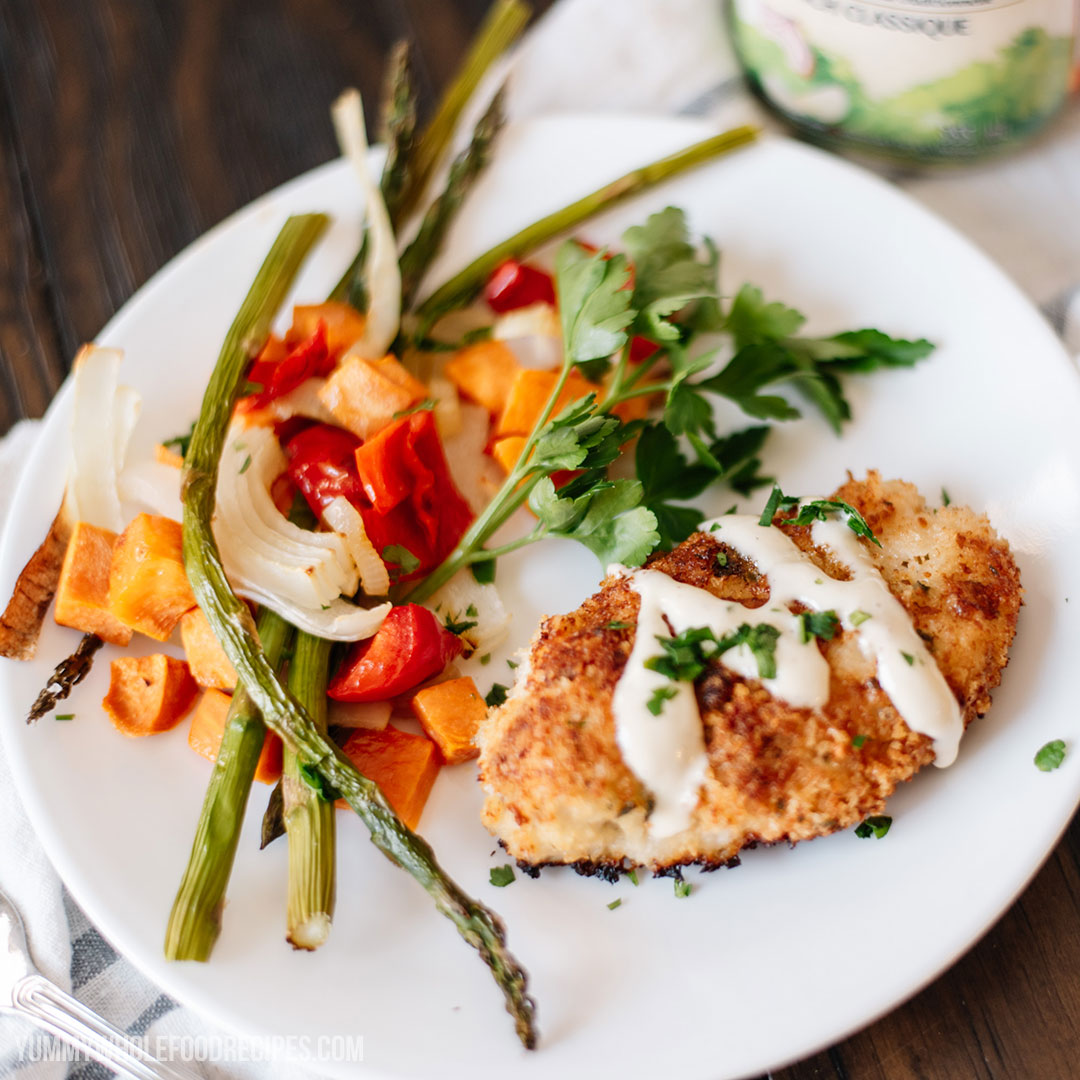 Maintaining the Mediterranean Lifestyle Long-Term
To make the Mediterranean diet a sustainable lifestyle choice, consider these helpful tips:
Plan your meals in advance to avoid resorting to unhealthy options
Incorporate variety to keep things interesting
Experiment with new ingredients and flavors
Share your culinary creations with friends and family
Focus on enjoying the process of cooking and savoring your meals
Potential Risks and Precautions
Though the Mediterranean diet is generally considered safe and beneficial for most people, those with specific health concerns should consult their healthcare provider before making significant dietary changes. For example, individuals with food allergies or intolerances should be cautious about introducing new ingredients into their meal plans.
The Mediterranean diet offers a delicious and nutritious way of eating that can lead to better health and overall well-being. With my 7-day meal plan and tips for long-term success, you're well on your way to embracing this wholesome lifestyle. So, grab your apron and get ready to savor the flavors of the Mediterranean! Enjoy!