My Favourite Whole Food Costco Canada Finds
These are my absolute favourite whole food Costco Canada finds that I use to make my yummy & nutritious recipes.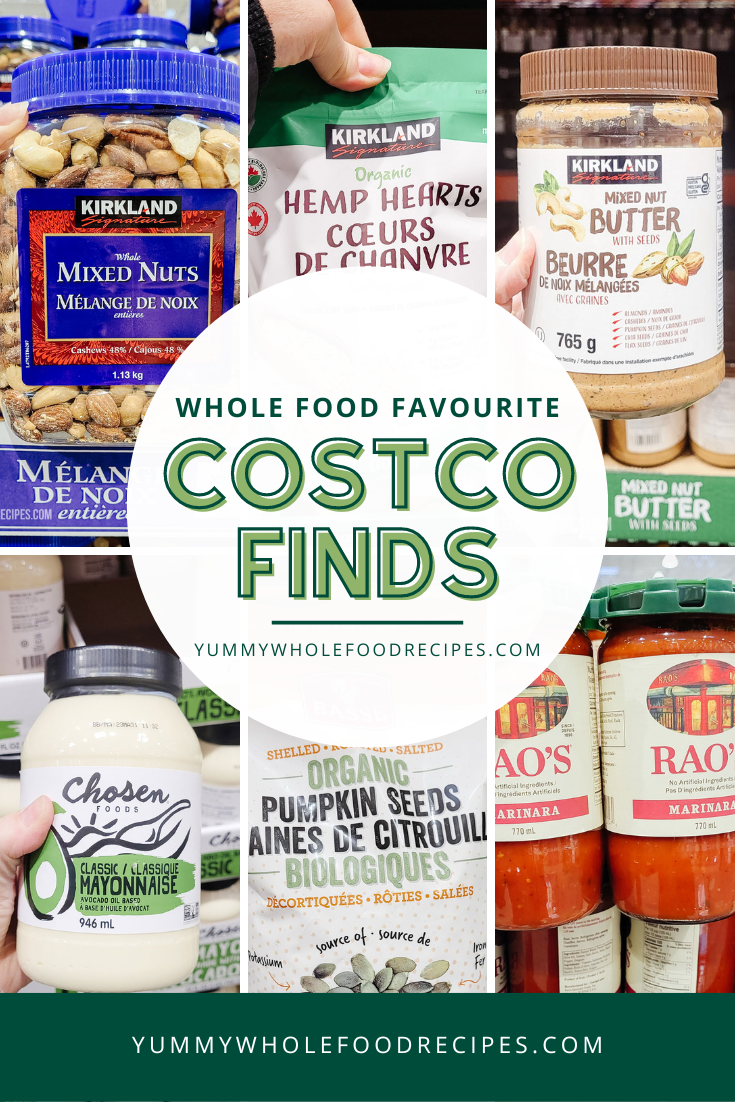 Costco is one of my favourite places to shop for bulk items and fresh produce. We shop here about once every six weeks, and there are many whole food items that I absolutely love and always stock up on. Not only is Costco a great place to grab some yummy snacks, but they also have some of my favourite fresh produce! Here are some of my favourite whole food Costco Canada finds:
Spinach & Egg White Frittatas
When I don't have the time to make homemade egg bites at the start of the week, these frittatas are my next favourite! You can find these spinach & egg white frittatas in the frozen section of Costco Canada, and they're easy to grab, microwave, and go.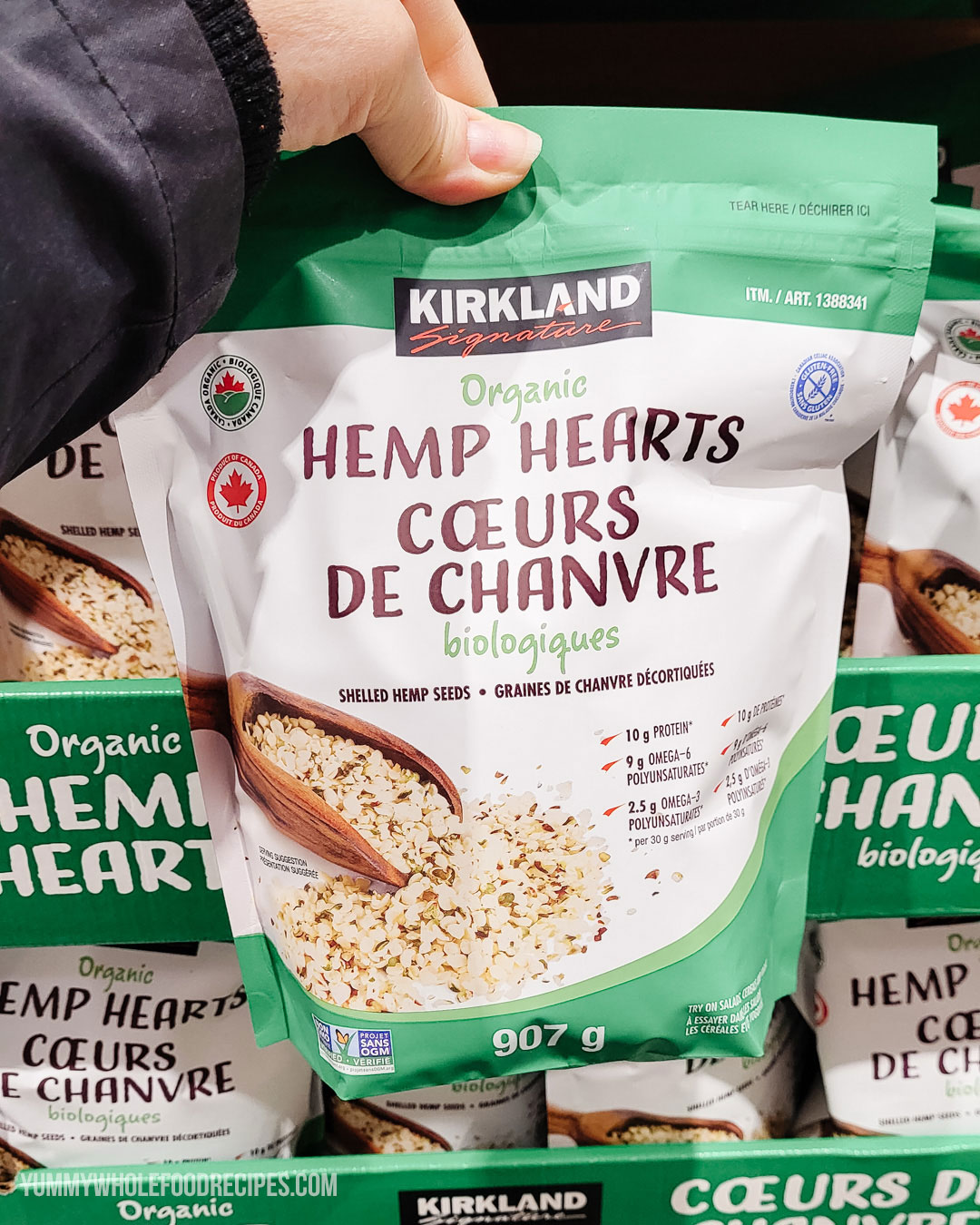 Hemp Hearts
If I want a little extra protein on my breakfast yogurt or sweet potato toast, hemp hearts are always a good option. These organic hemp hearts from Costco are the best deal I've found. I store this bag of Kirkland Signature Hemp Hearts in my fridge and it lasts me for months!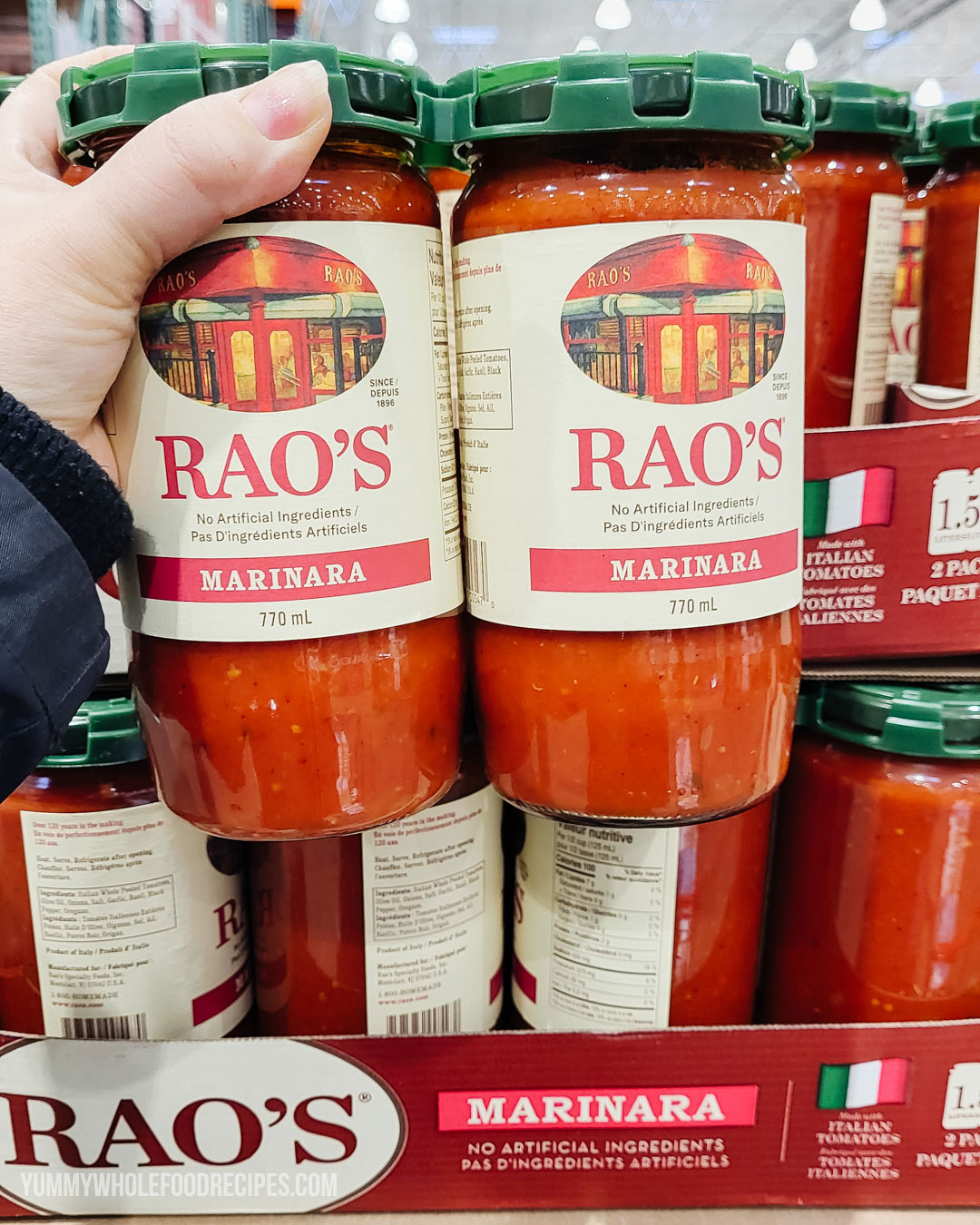 Pasta Sauce
I find Costco to be a good place to source sauces and marinades with no artificial ingredients. This Rao's Marinara sauce has all whole food ingredients, and our Costco has it in stock quite often.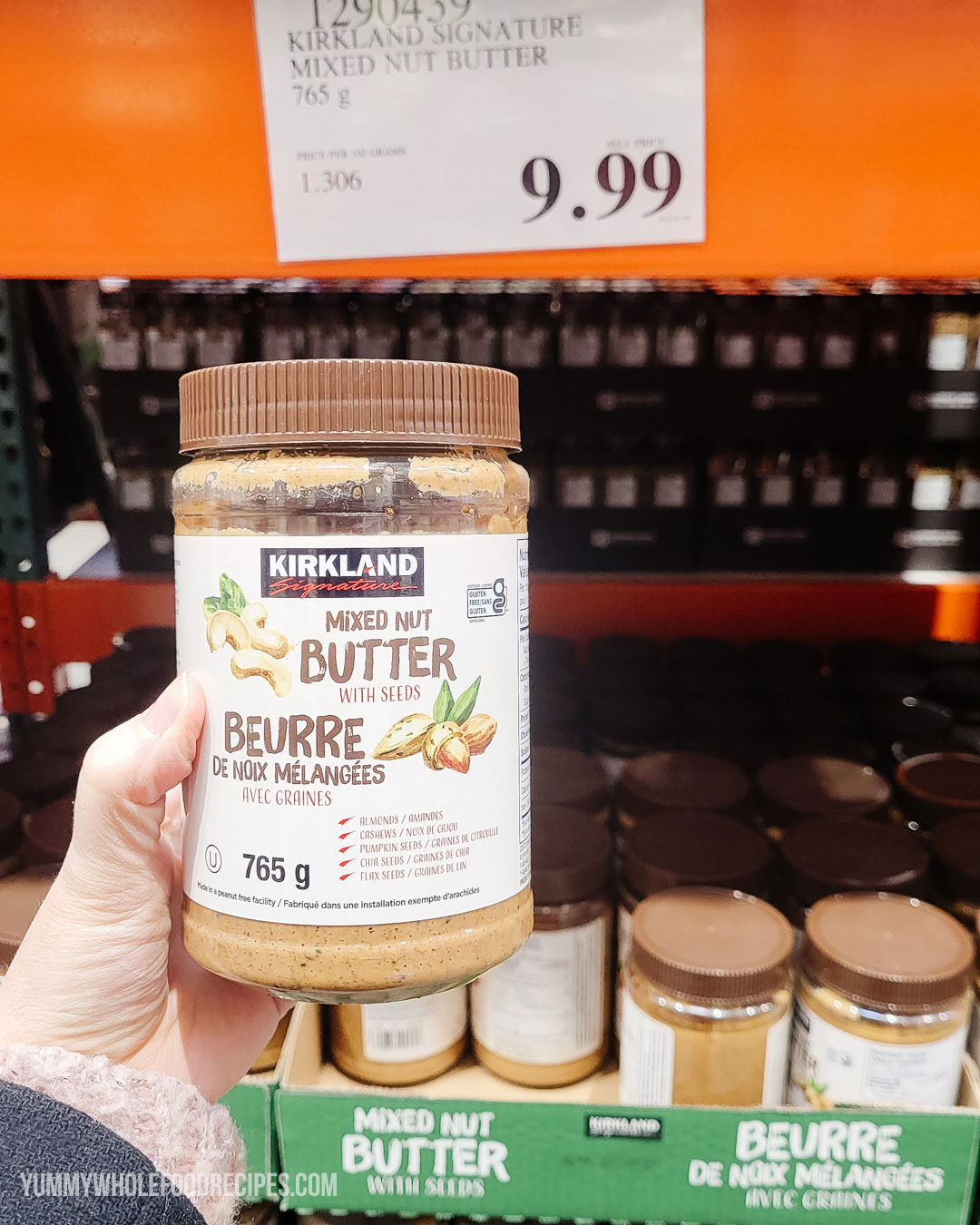 Nut Butters
Like sauces, Costco usually has a good selection of natural nut butters. My favourite is this Kirkland Signature Mixed Nut Butter with Seeds. I love the addition of pumpkin, chia and flax seeds to add some extra nutrition to my morning yogurt. I always put 1 tbsp of this nut butter in my yogurt!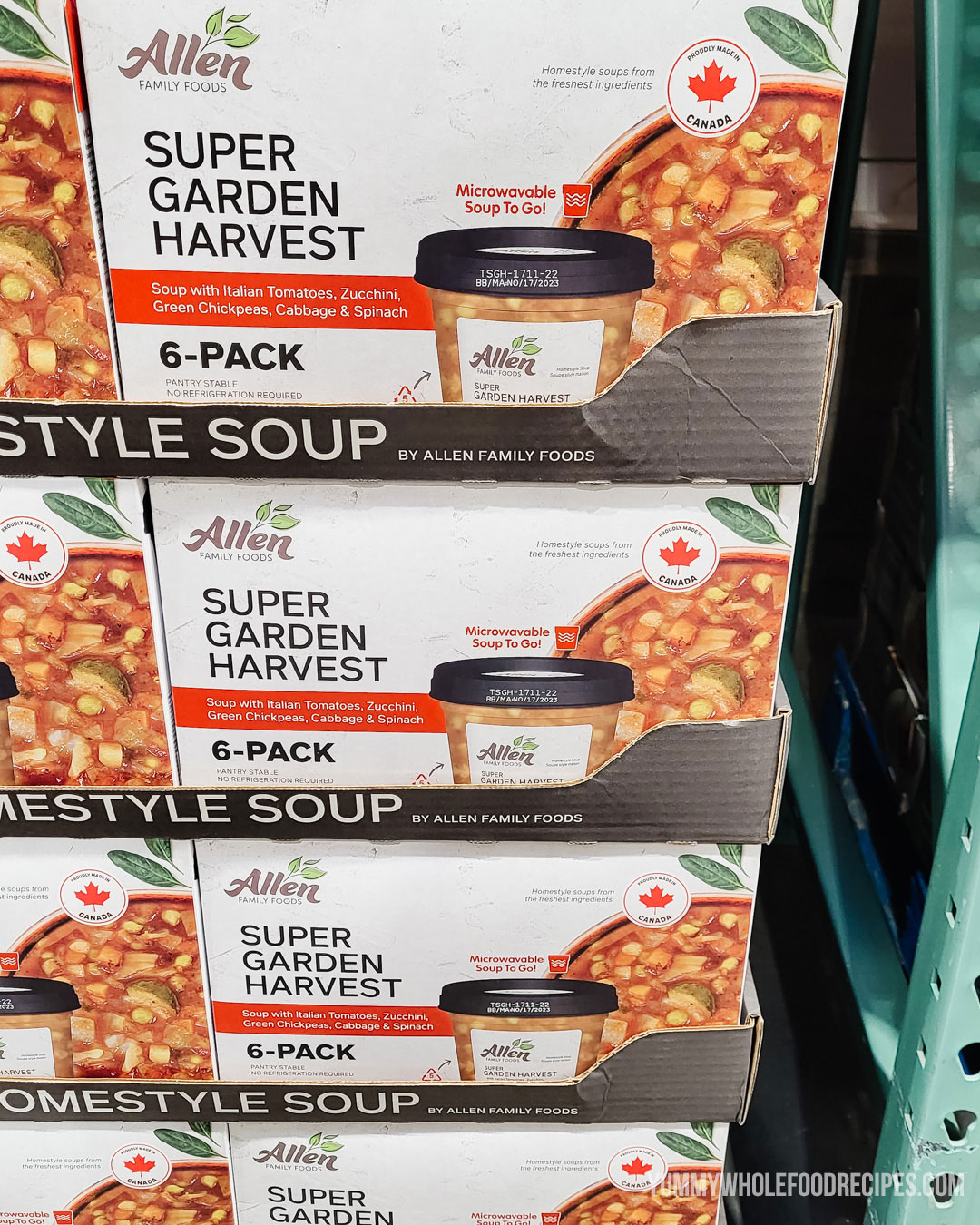 Soup
When it's cold outside, soup is one of my favourite go-to items for lunch. Costco Canada usually has a wide variety of soups using whole ingredients. My favourite is this Super Garden Harvest soup from Allen Family Foods. It's hearty and delicious, and includes lots of nutritious veggies.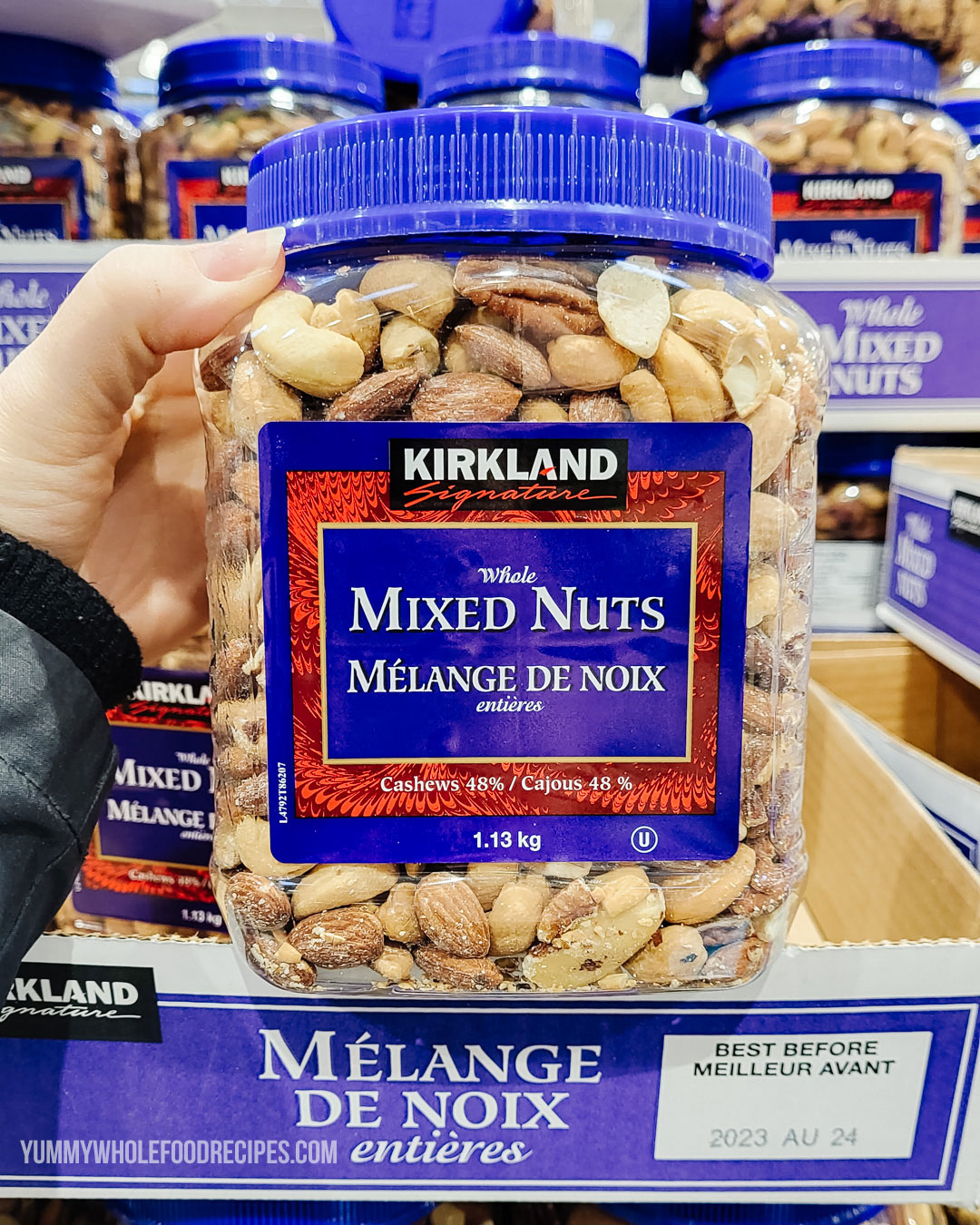 Nuts
Nuts are very expensive, but the best deal I've found on delicious mixed nuts is at Costco. The salted whole mixed nuts is my favourite, but they have an unsalted variety as well. If you're like me and enjoy a snack of nuts in the late afternoon to keep you energized, these ones are the best bang for your buck!
Meat & Fresh Produce
Besides dry goods, I often find good deals for bulk meats and fresh produce at my local Costco Canada. Ground beef in bulk is usually a great price, and I divide it into 6 and then freeze it in Ziploc Bags. I also buy lots of mixed greens, berries, ready-to-go salads & vegetables like baby carrots and cucumbers from their produce section.
I hope you enjoyed my list of whole food Costco Canada finds. Do you have any favourites not listed here? Let me know in the comments!