Healthy On-The-Go Lunch & Snack Box Idea
Need an idea for a lunch & snack box you can bring to work with no microwave? Have a day out planned and don't want to eat fast food? This healthy on-the-go lunch & snack box is my favourite way to eat nutritious foods when I'm out and about!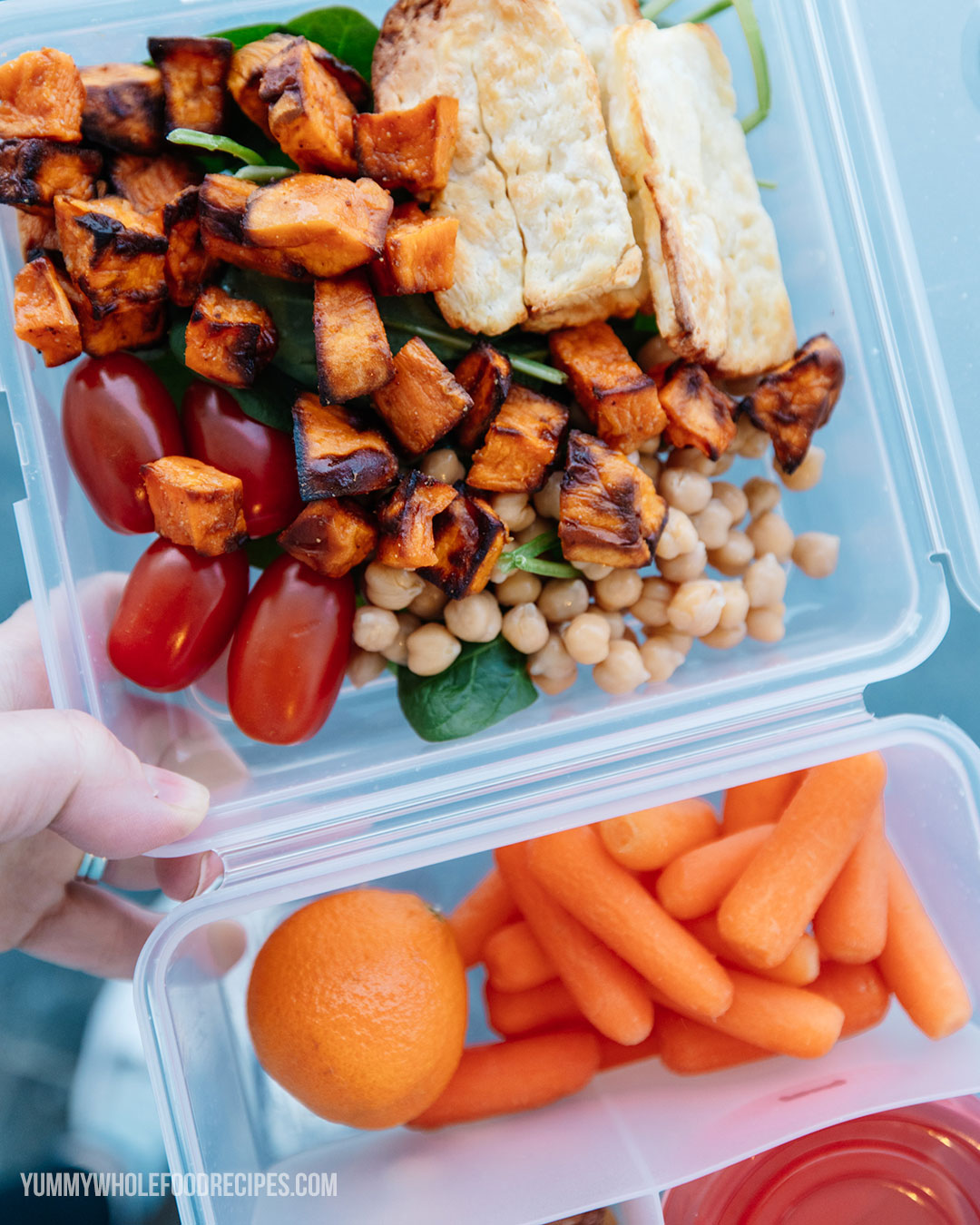 Over the past year as I've been doing the Gina Livy program, I've learned to plan my snacks and meals for the day a LOT better than I have in the past. I remember carefully packing healthy snacks and lunches for my toddlers when we'd plan to have a day out… but when it came to myself? I'd either go hungry until we came home or grab something unhealthy at a fast food joint.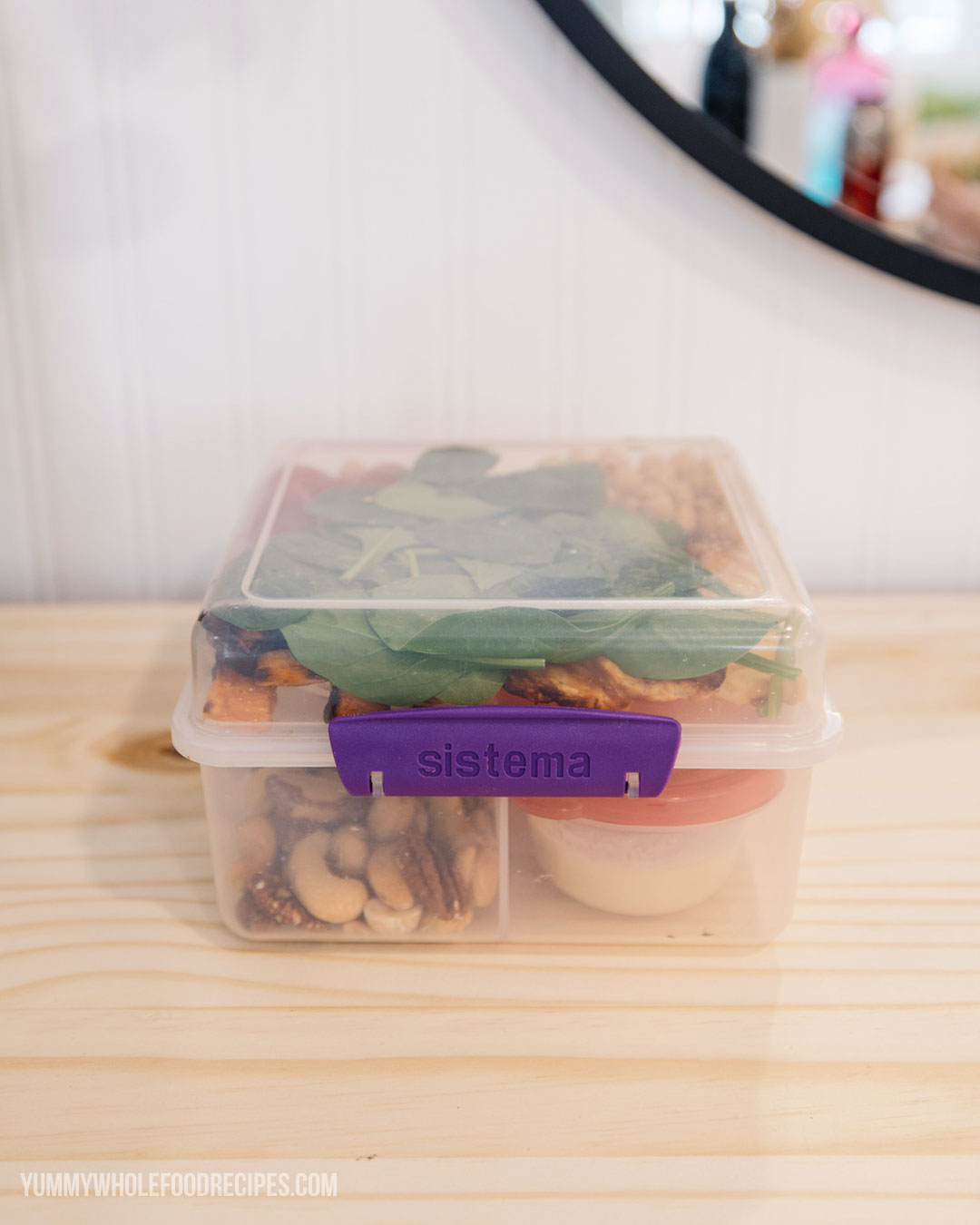 When I take a little time to pack a lunch and snacks that are nutritious and yummy, I feel so much better throughout the day. It's a small thing I can do for myself that makes a huge difference!
Here's how to create a healthy on-the-go lunch and snack box: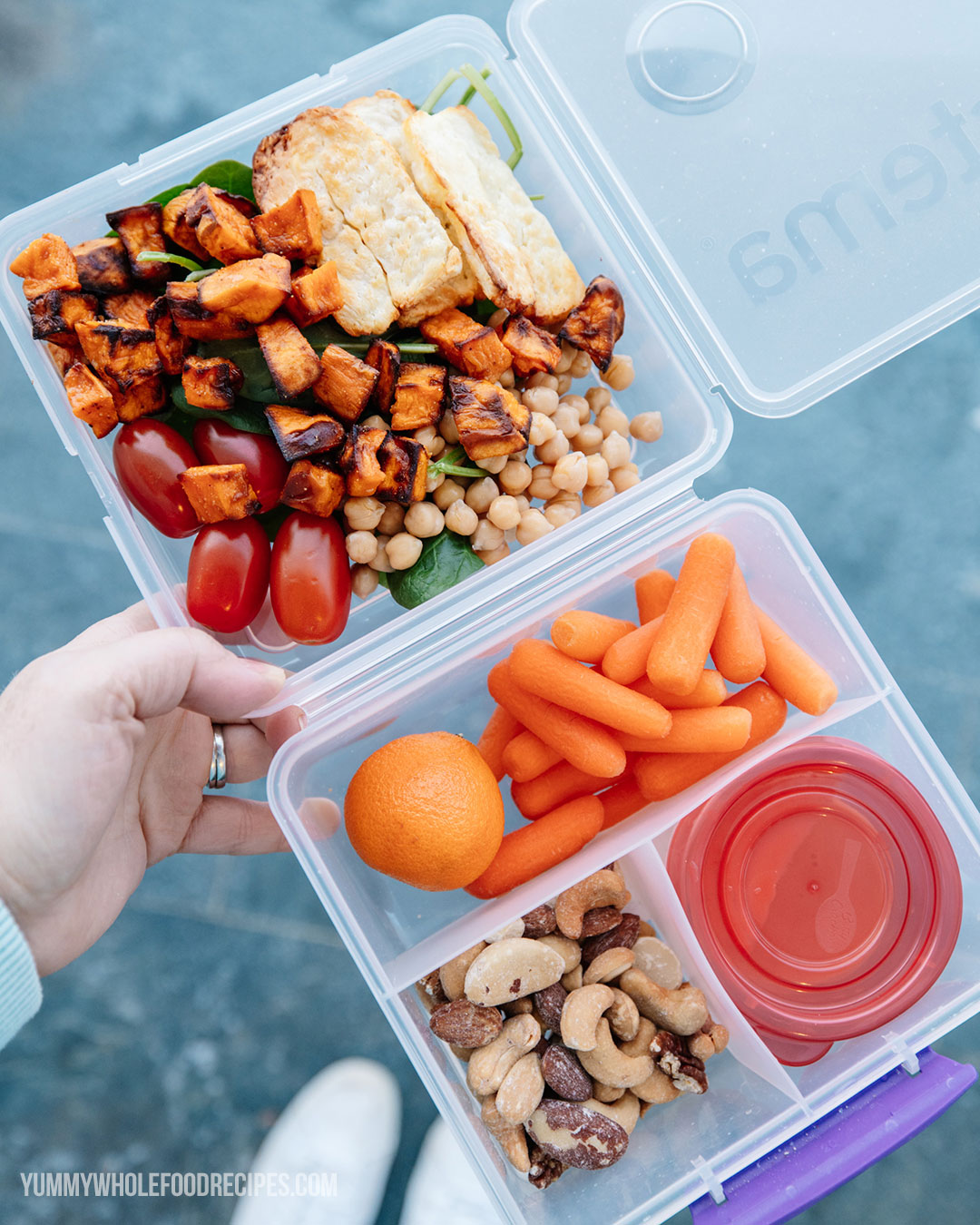 Find the perfect container
I've tried many lunch containers over the years for myself and my kids. My favourite for my own lunch & snack box is a Sistema to Go Lunch Cube like this. It's lightweight and easy to wash in the dishwasher, and it has all the compartments I need to keep all my food fresh.
Prep a lunch salad or "bowl"
If I prepare a salad or grain bowl for lunch in advance, I can easily add it to the main compartment of my lunch & snack box in the morning. I try to prep a big batch of something like this Halloumi Bowl (pictured) or this Sweet Potato Bowl, and I can use it throughout the week in my on-the-go boxes. This main lunch goes in the top part of my Sistema Cube (which was originally designed for sandwiches, but it works perfectly for salads and grain bowls)!
Fill the box with tasty & healthy snacks
In the remaining compartments of my lunch & snack box go a variety of healthy snacks. Since I'm doing the Gina Livy program right now, you'll see my morning fruit snack in here (a mandarin orange), and my two afternoon veggie & nut snacks. I also like to keep my dressing for my lunch salad/bowl separate, so that goes in a small container in one of the compartments.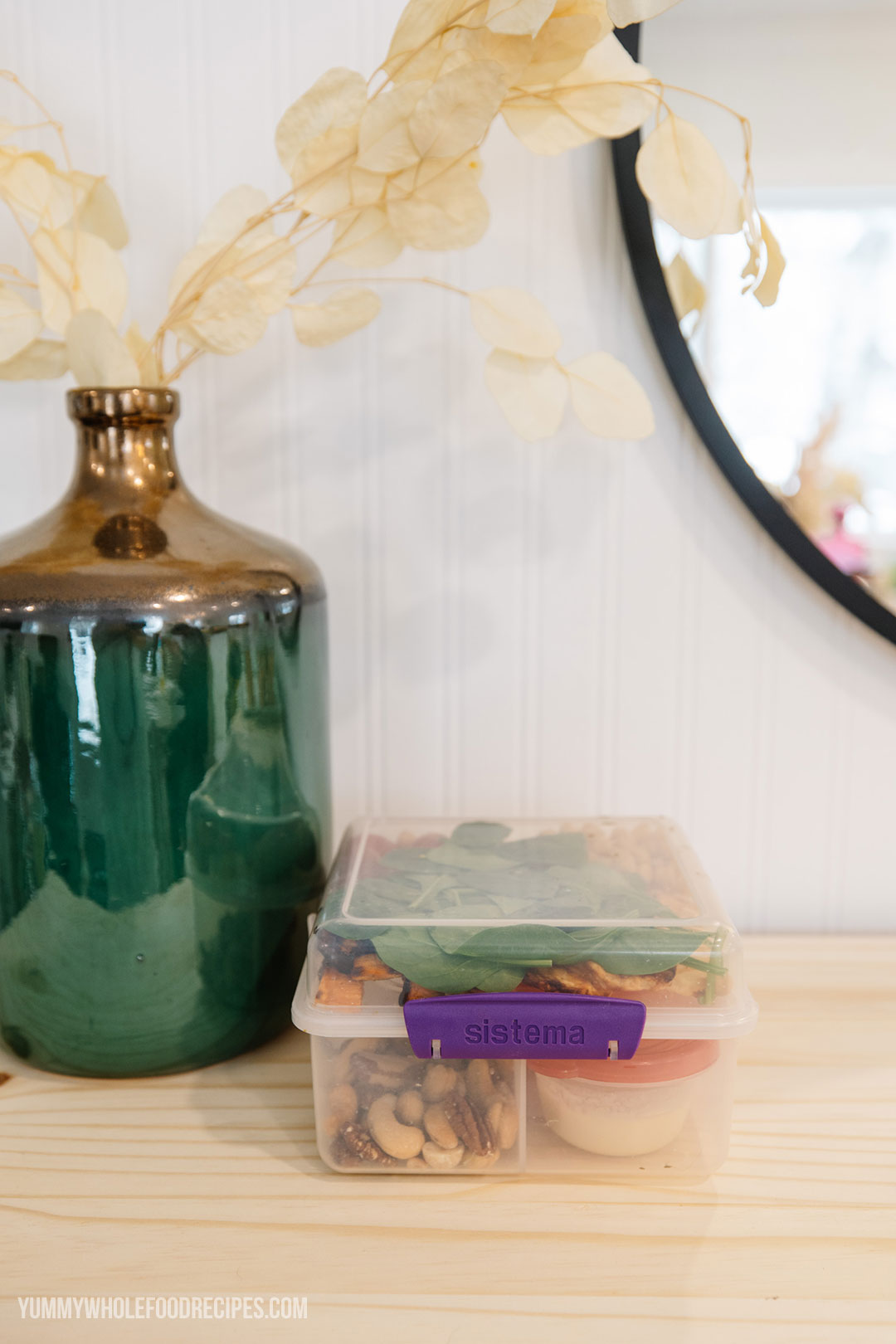 And there you have it: my healthy on-the-go lunch & snack box! I know it's a simple concept, but taking them time to put together a collection of healthy, yummy foods like this for your workday can make such a difference. Eating foods like these throughout the day makes me feel more energized, more satisfied, and ultimately happier.
Tell me: What's YOUR go-to lunch and snacks for a work day or a day running errands away from home? I'd love to get your ideas!